The Latest DGC News
Happy German-American Day! (October 6th)
We are proud to share an article in The Dallas Morning News written by the President of the Dallas Goethe Center, Dr. Jacob-Ivan Eidt.
Please click here.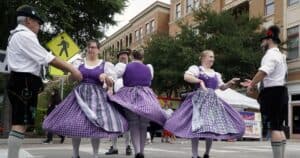 ---
German Unity Day (October 3rd)
We're celebrating German Unity Day on October 3rd, which marks the reunification of East and West Germany in 1990. Please find below a message of the German Ambassador in Washington, DC, which provides a nice and meaningful gesture to say thank you for help of the United States to help unite Germany again!!